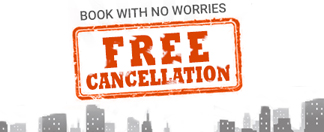 Remember when we said no extra or hidden fees?  We mean it!
Cancellation is free*, we only ask that you please let us know at least 48 hours in advance.
*If you booked out vehicle through a third party site and pre-paid for your reservation, we cannot guarantee cancellation charges.  Please see your booking agent/website for details regarding their cancellation policies.